By: Siemens
Siemens technology, the secret for green fuel
The goal is in sight: by 2030, Siemens's gas turbines will be able to run entirely on hydrogen.
The world is constantly striving to find solutions to mitigate global warming. The use of renewable energy in the electricity sector is the key to reducing harmful emissions and decarbonizing the global economy. But, how can hydrogen be used to reach a decarbonized future?
The answer is Siemens Power-to-X, a concept of technologies that enable the conversion of renewable energy into green hydrogen —or e-hydrogen— and synthetic fuels. Green hydrogen can be used to provide heat for industrial or residential applications, or to power vehicles that run on fuel cells. It can also be re-energized, as needed, when there is a lack of renewable energy in the network, thus using the gas grid as a giant battery for long-term storage.
The generation of e-hydrogen through the electrolysis of water, with electricity from renewable sources, is completely free of CO2 emissions. Electrolysis is a key technology for the energy transition because the energy from the chemical bond in hydrogen can be extracted in many ways.
Siemens promotes the Power-to-X concept with its different applications. Wind generators, compression solutions, post-combustion carbon capture and gas turbines for e-hydrogen re-electrification are part of Siemens's technology, as are general commercial solutions for small-scale, large-scale Power-to-X plants.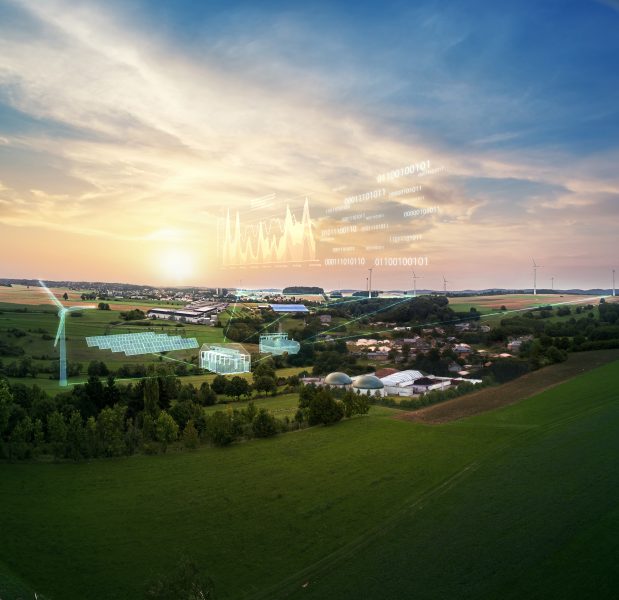 Committed to Hydrogen
For more than ten years, Siemens scientists have successfully increased the percentage of hydrogen in the fuel mixture in gas turbines. However, the company is looking to run on 100% green hydrogen by 2030.
While the aero-derivative units already meet the 2030 target, with their low emission wet systems (WLE) based on diffusion burner technology, they require water to reduce nitrogen oxide (NOx) emissions. For dry low emission systems (DLE), recent test results on SGT-600 to SGT-800 burners demonstrated the ability to achieve 100% carbon-free combustion in the coming years.