The ABB FIA Formula E Championship returns to Mexico City, for the fifth consecutive year, to celebrate its sixth season; it will be held on February 15, 2020, at the Autódromo Hermanos Rodríguez. This event is characterized by exhibiting the greatest electrical and automation technology, and by transforming the way we see energy, especially in transportation.
Today, we had the opportunity to hear the news and expectations from some of the most representative agents of this Prix. Great surprises await us on the track; 24 cars, new teams, and racers, in addition to the entry of Mercedes and Porsche to the Formula E team.
ABB, a Swiss-Swedish multinational corporation, pioneer in robotics, energy and automation services, is in charge of bringing this championship, year after year, to Mexico. Vicente Magaña, Country Managing Director for ABB Mexico, shared his perspective and expectations.
«The way we see Formula E is as direct participation in the promotion, diffusion, and development of sustainable energy and technology,« said the businessman. «To be able to work directly and together with Formula E is to create the bases to continue building the future. Electric technology is constantly changing and will revolutionize the way we see and consume energy; we are very proud to be part of that change.»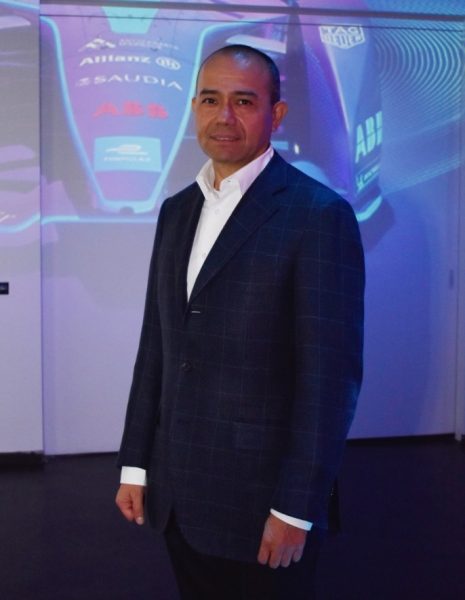 Benefits for Mexico
Also, Alberto Longo, one of the founders of Formula E, mentioned that the economic impact of an event of this magnitude is impressive. «The total economic impact for Mexico City in 2019 was 88 million dollars and we hope to triple it again,» he shared. He also said that in 2019 , 44,000 spectators attended the track, of which 22,000 did not come from Mexico City; this, added to another 40 million people who saw it on television in more than 190 countries.
«In general, this season will bring many novelties, but the most important thing is that it will be held in Mexico, a country that we like very much and in which we feel at home,» said Alberto Longo.
Rosaura Ruiz, Secretary of Education, Science, Technology, and Innovation of Mexico City, also participated in this assembly. «This race is important for us and the government in general since the most advanced technologies in the subject are tested here. For Mexico, it is very important to develop electrical technologies to create awareness, reduce environmental impact and improve the quality of life and growth of the country,» she said.
«The agreement between CDMX and Formula E has to do with that, with promoting basic and higher education to develop electrical technologies and work together to preserve the future of Mexico and Mexicans,» she added.